If there are two things every Texan can agree on, it's the importance of education and community!
That's why at Philpott, we know that we can help make a difference in both by giving to our local schools.
On Friday, November 10, 2017, Philpott management and staff made special presentations of $1,000 donations to Hamshire Fannett ISD, East Chambers ISD, Port Neches Groves ISD, and Nederland ISD at halftime of their high school football games. Win or lose, the lessons these young people learn playing football, cheering, performing in the band, or watching the game will follow them throughout their lives.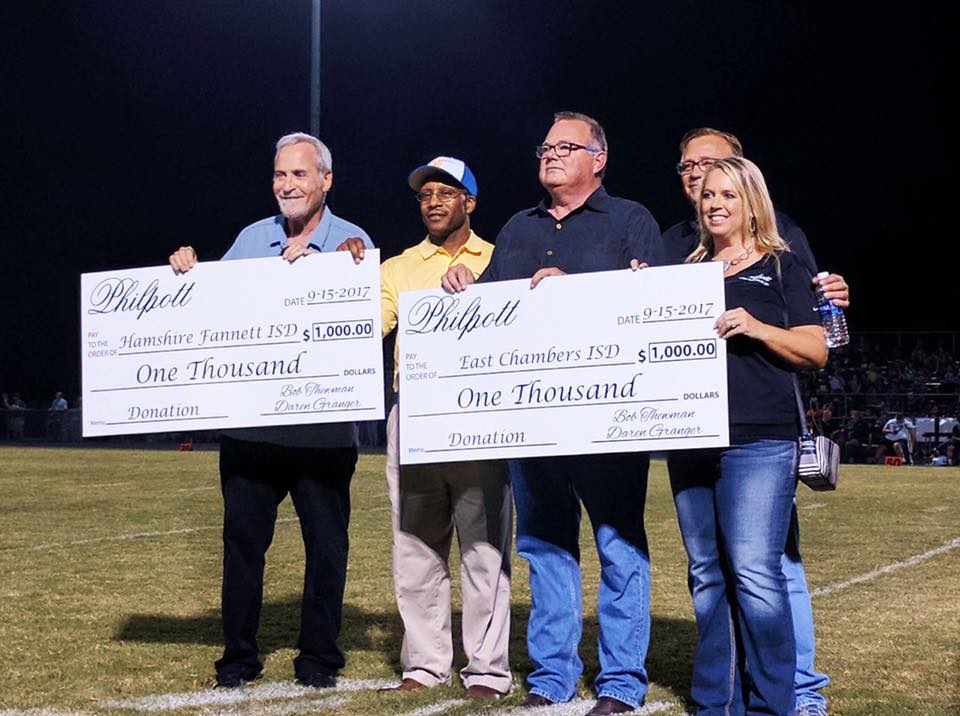 Philpott Ford General Manager Bob Thewman and Philpott Toyota General Manager Daren Granger with Philpott, Hamshire Fannett ISD, and East Chambers ISD representatives.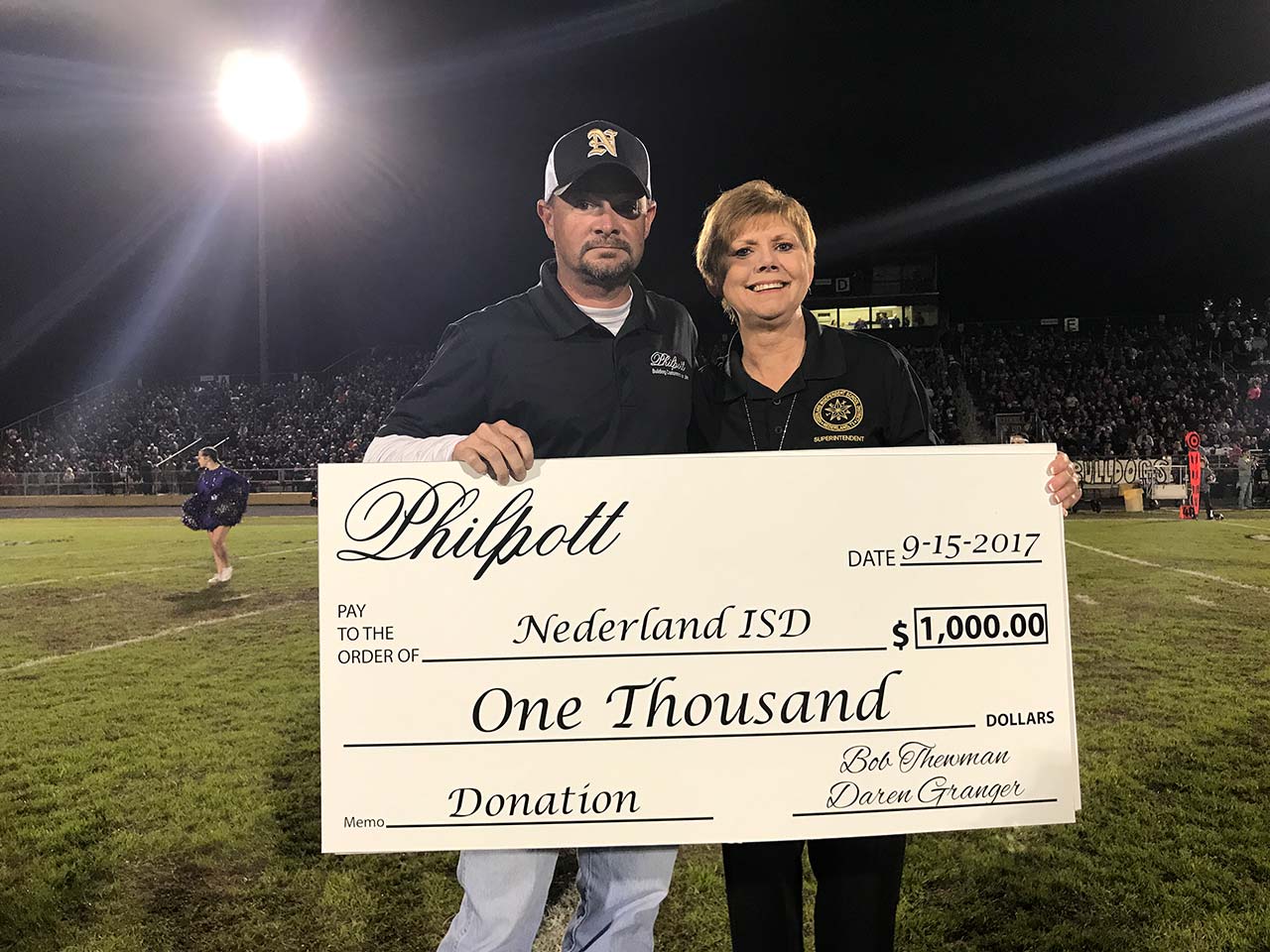 Philpott Ford and Nederland ISD representatives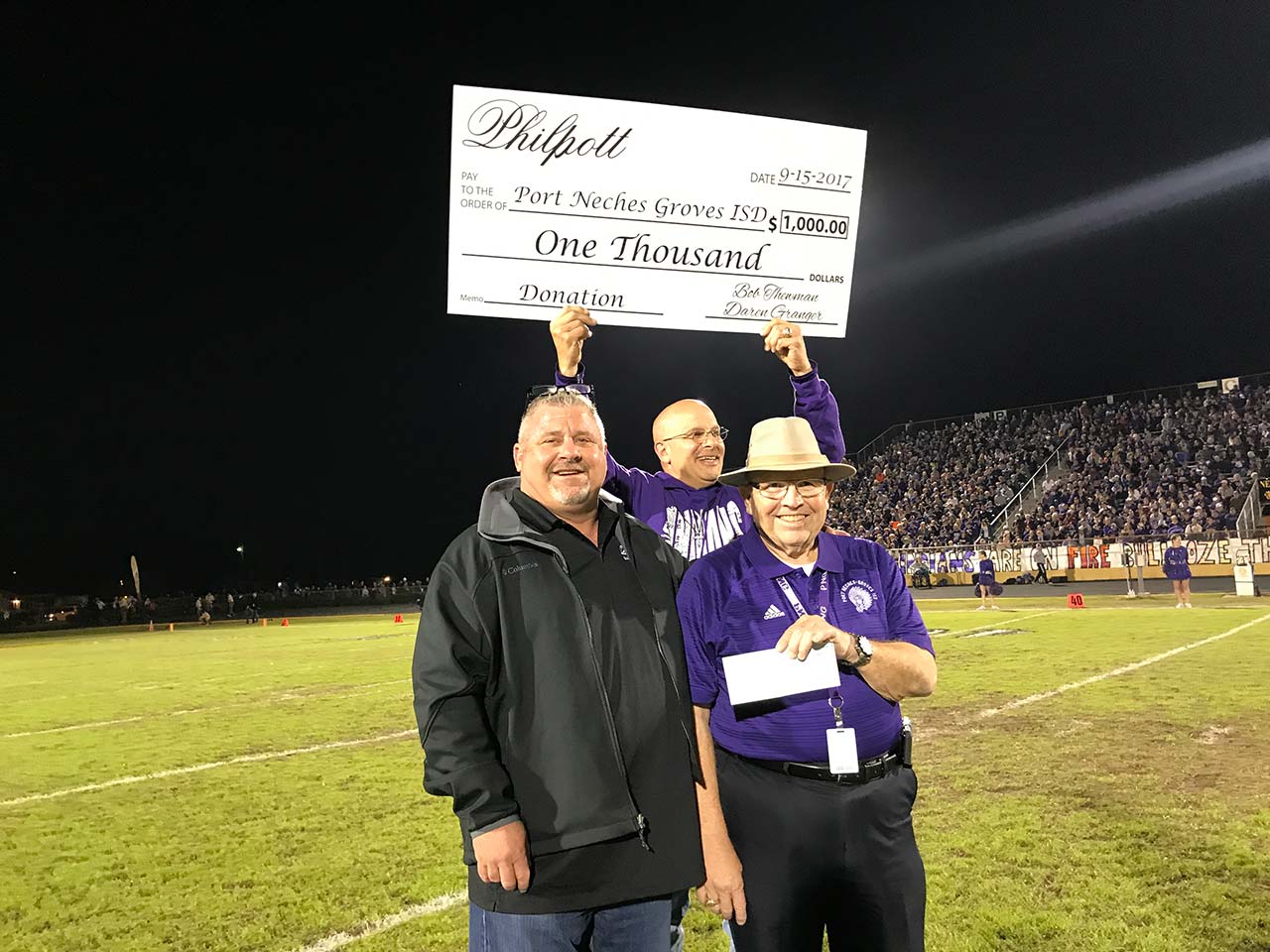 Philpott Ford and Port Neches-Groves ISD representatives