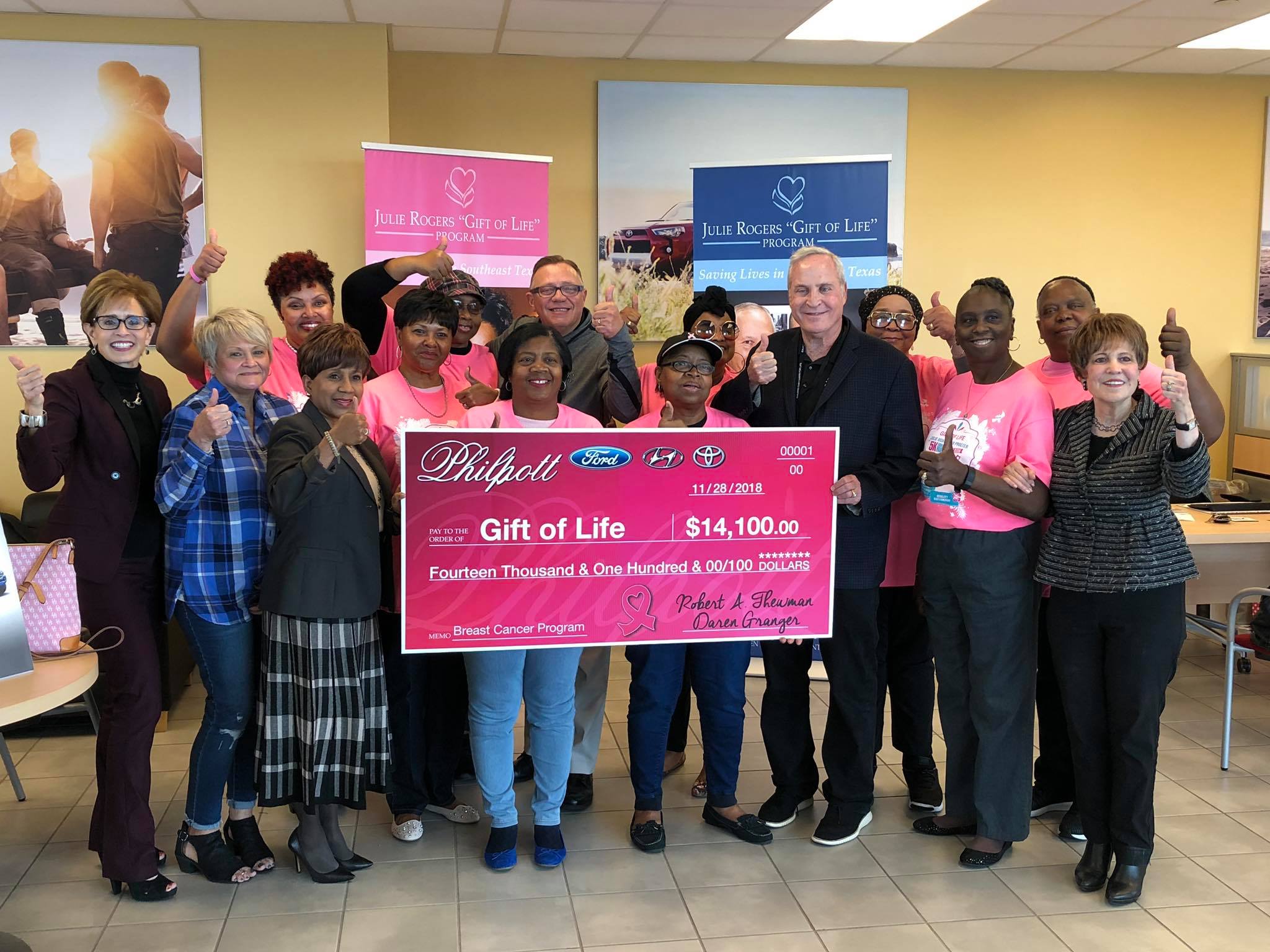 October a Record Breaking Month for Gift of Life Donation!
October of 2018 started out like any other October for everyone at Philpott. Wear Pink, Support the Gift of Life Program, and donate $50 for every vehicle sold during the month of October. Little did we know, that this October would blow past the last few years donations by spades! Together with Philpott Ford, Toyota, Hyundai, and the Pre-Owned, we at Philpott were able to donate a whopping $14,100 to the Gift of Life.
With that being said, we at Philpott could not have come close to donating this kind of money to any program without the incredible support of our amazing community. Whether it be a catastrophic storm or a catastrophic disease, like cancer, we as the Golden Triangle are determined individuals to reach out and help those that need assistance. From our hearts to your's Southeast Texas...Thank you for making this donation possible!
-The Philpott Team