New 2021 Ford Bronco for Sale in Nederland
New 2021 Ford

Bronco

Explore the Vast Capabilities of the New 2021 Ford Bronco for Sale in Nederland
ready to take your daily commutes to the next level? How about your off-roading adventures? The new 2021 Ford Bronco is making a splash, and we can't wait for you to experience its iconic styling, trail-rated performance abilities, and next-level attention to detail. Start shopping with us today in Nederland.
Shop the Ford Bronco by Trim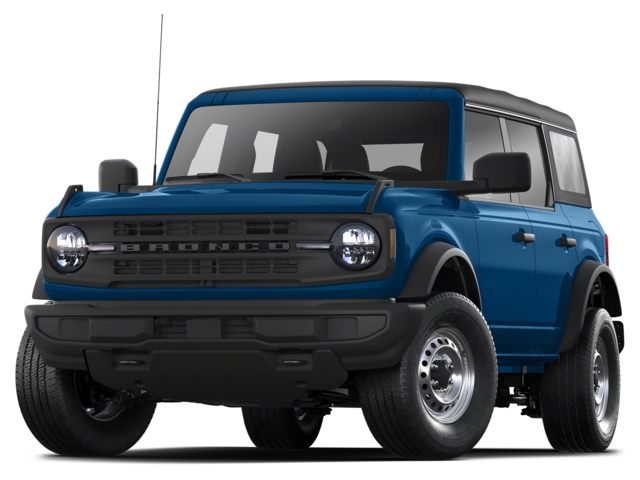 Bronco Base
*$28,500 starting MSRP
4-Door Seating for 5
300 HP
4-Door Cargo: 83 Cu. Ft.
4x4 with Part Time Selectable Engagement
Removable Doors and Top
7-Speed Manual Transmission (2-Door)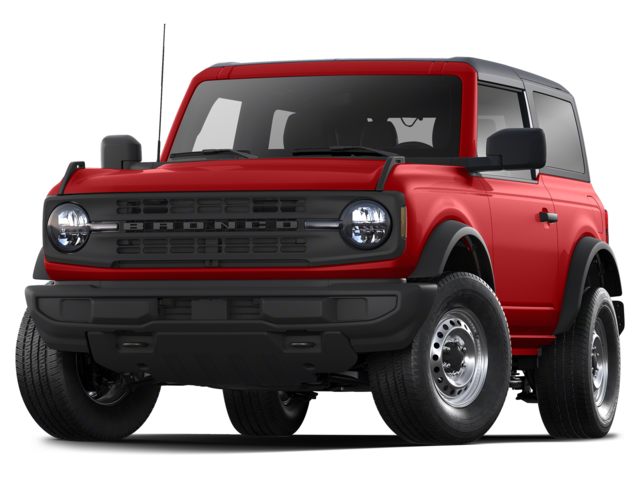 Big Bend
*$33,385 starting MSRP
4-Door Seating for 5
300 HP
4-Door Cargo: 83 Cu. Ft.
Remote Start System
AC Power Outlet - Back Side of Center Floor Console
Leather-wrapped steering wheel with Bronco Badge, cruise and audio controls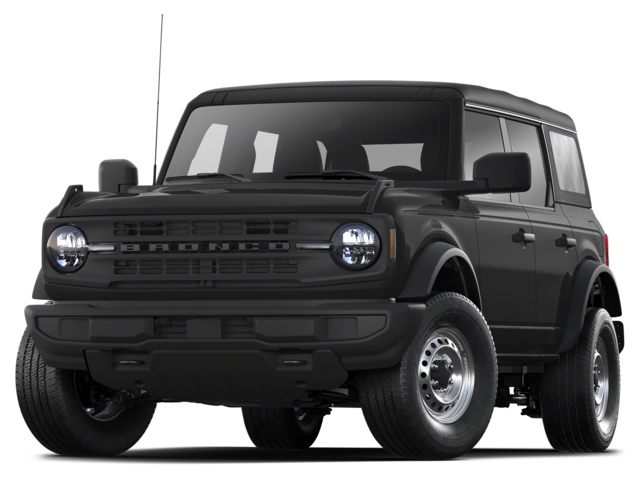 Black Diamond
*$36,050 starting MSRP
4-Door Seating for 5
300 HP
4-Door Cargo: 83 Cu. Ft.
Heavy-Duty Modular Front Bumper
Rubberized Flooring - Washout Capable with Drain Plugs
Bash Plates - Full Underbody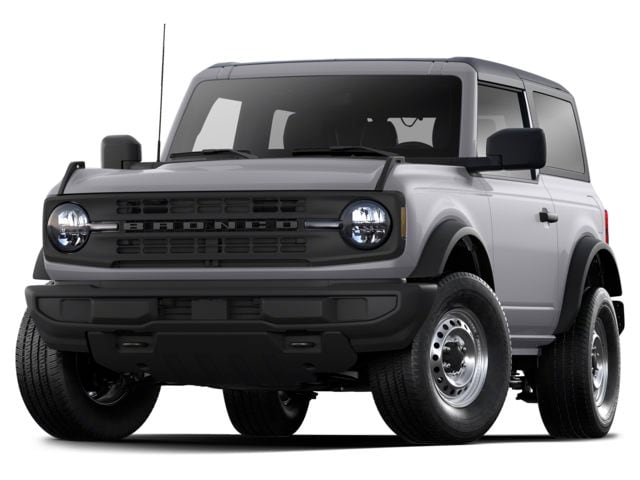 Outer Banks
*$38,955 starting MSRP
4-Door Seating for 5
300 HP
4-Door Cargo: 83 Cu. Ft.
Body-Color Painted Fender Flares
Leather-Trimmed Seating
SYNC® 4 - 12" LCD Capacitive Touchscreen with Swipe Capability & Enhanced Voice Recognition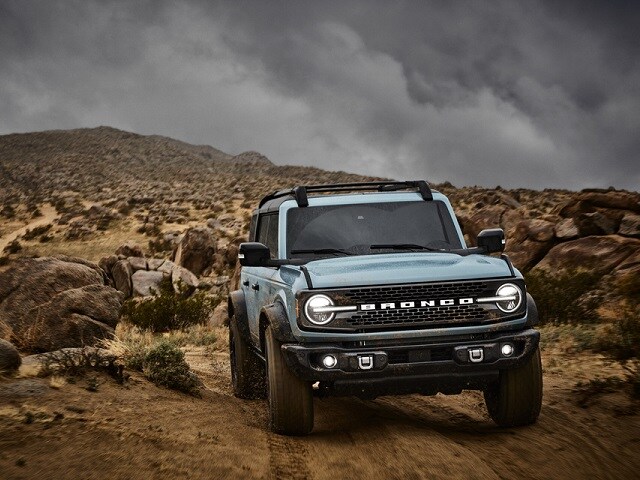 Exterior Design
Blending the classic, boxy styling of the past with muted, futuristic palate hues, easily removable doors, and bold badging, the 2021 Ford Bronco truly makes a name for itself on the design front. You'll love the option for wheels ranging from 17-inches to massive 35-inch mud tires, the choice between two doors and four doors, and of course, the fully removable top and doors that invigorate your sense on a trip to the great outdoors.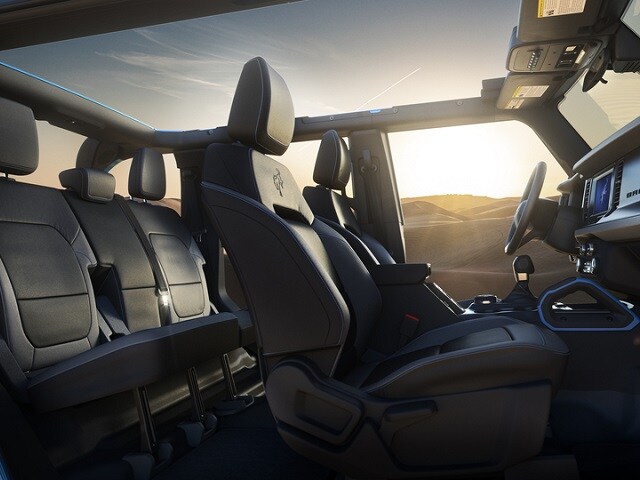 Interior Design
Insidethe new Ford Bronco, plenty of space is designed to hold your gear, while easy to clean vinyl upholstery, rubber flooring, and fully splash-proof controls mean business. You'll love quirky details like a built-in smartphone and GoPro mount, as well as convenience perks like multiple 12-volt outlets throughout the cabin.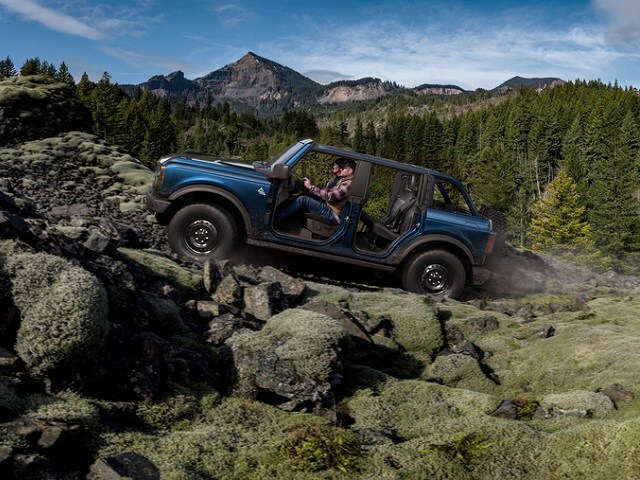 Performance
Gritty performance comes from a standard turbocharged 2.3-liter I4 engine capable of 270-horsepower and 310-pound-feet of torque. Or, you can choose a twin-turbocharged V6 capable of 310-horsepower and 400-pound-feet of torque. The new 2021 Ford Bronco can tow up to 3,500-pounds, wade through 33.5-inches of water, offers an 11.6-inch ground clearance, and provides a choice between an automatic and manual transmission.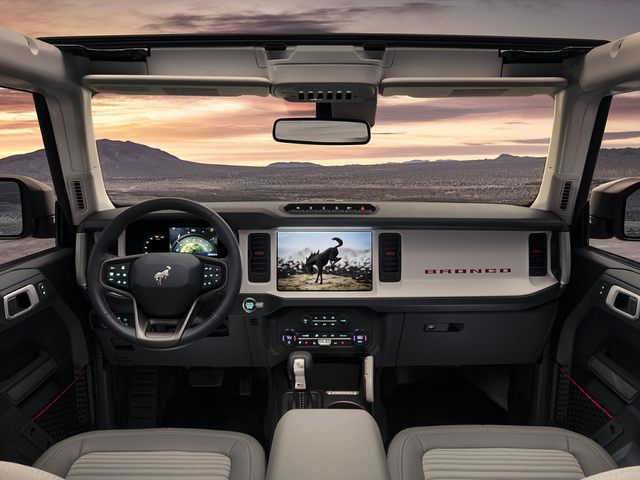 Technology
The new Ford Bronco comes fully connected with Sync® 4 infotainment atop an eight or 12-inch center touchscreen. You'll love full smartphone connectivity, Wi-Fi, and premium audio from the start.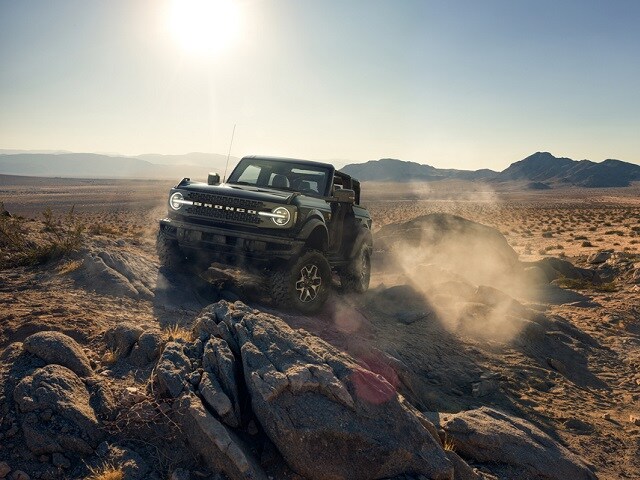 Safety
The new Ford Bronco puts safety at the forefront of its mission. With options for forward and rear-collision alerts, blind-spot monitoring, lane-keeping assistance, and all the other top driver's assistance perks you know and love, you'll always feel safe. Low-speed rock crawling is also a choice for those who want off-road safety perks.